West Perth is a host to many outdoor areas including trails that are ideal for walking, hiking, jogging or biking.
The trails in West Perth wind through our Wetlands and follow along the Thames River where you can experience scenic landscapes, lush green space and natural animal habitats. West Perth is ideal for all outdoor enthusiasts as it provides a playground to completely experience nature while still being close to all amenities.
Check out local trails on the Perth County Digital Trail Map.
West Perth Thames Nature Trail
Features
Over 10kms of varied levels of difficulty
Wheelchair, baby stroller and motorized scooter accessible in the North and middle sections
Rugged and scenic in the South section
Passes through the Wetlands, Centennial and Kinsmen Parks
Great for photographers as there are many different bird species
Visit the Ontario Trails website for more information
Lions Loop Trail
Features
1km in length
Trailhead located at Centennial Park
Connects with the West Perth Thames Nature Trail
Fully accessible for wheelchairs, baby strollers and motorized scooters
Access to picnic areas and the animal park
Visit the Ontario Trails website for more information
Neighbourwoods Demonstration Forest
Features
Formerly known as the Whirl Creek River Flats
Over 150 different native trees and shrubs
26 species identified with fact signs
A habitat to enjoy the natural bio-diversity of West Perth
Sawyer Preservation Woodlot
6100 Line 12, West Perth, ON N0K 1K0
Features:
One main trail that offers a light 2.4km walking loop
34 species of trees are present
Visitors are welcome during daylight hours
Picnic tables and an outdoor woodstove are available to use located near the main area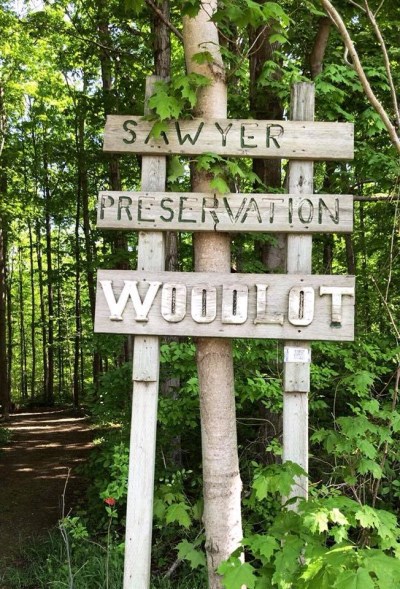 Fullarton Conservation Trail
Features:
Two main trails that offer 1.5 km of light hiking, dog walking and birding
230 animal species including birds, fish, reptiles, mammals and butterflies
Many different kinds of vegetation to support a natural habitat
Close to the Fullarton baseball diamonds for easy access to visitors